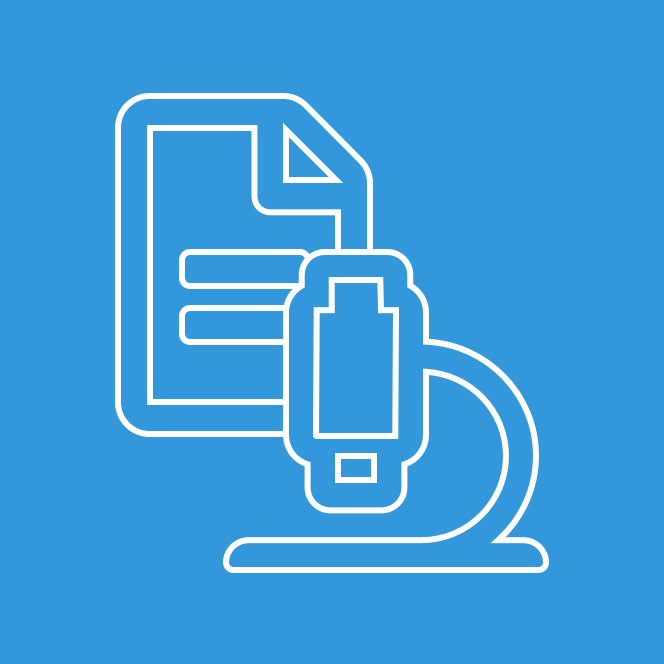 Thank you for visiting COPAN's Scientific Studies Library, your online resource for proof sources related to COPAN products as well as many other aspects of sample collection and transport, automation, food and pharmaceutical testing, forensic and genetic collection and more!
The Impact of Full Laboratory Automation
The latest issue of the Canadian Journal of Laboratory Science features the growing adoption of full laboratory automation in Clinical Microbiology. The article shows how one laboratory's implementation of WASPLab®and PhenoMATRIX® Artificial Intelligence enhanced their workflow, allowing laboratory professionals to focus on more complex and high-value tasks.
Comparison of Results Obtained with the FilmArray GI Panel using rectal Swabs and Cary-Blair Stool from Patients with Gastroenteritis in the Pediatric Emergency Department
Automated Scoring of Chromogenic Media for the Detection of MRSA Using the WASPLab Image Analysis Software
Comparison of the Copan ESwab System with an Agar Swab Transport System for Maintenance of Fastidious Anaerobic Bacteria Viability
Introduction For decades, we have been speculating on how our world will change with new innovations and technology introduced to our workspaces. A 2021 survey of laboratory stakeholders found that 66% of respondents felt they would use artificial intelligence (AI) in the future, but were unsure on how. Perhaps this is why speculation on AI…
Read More
Some of the studies in this database are independent scientific studies performed by third parties, while some of the studies were partially or entirely funded by COPAN. In addition to peer reviewed research this library also contains posters, which were presented at various scientific meetings, and may not have been subject to peer review.
Some of the studies found here may contain information about off label product use. Studies, product claims and availability may vary from country to country, and they are subject to varying regulatory requirements. Always refer to product labeling, package inserts and safety data sheets for the appropriate use of the products.