Transystem™: Traditional Bacteriology Transport Swabs
For Collection and Transport of Aerobic and Anaerobic Bacteria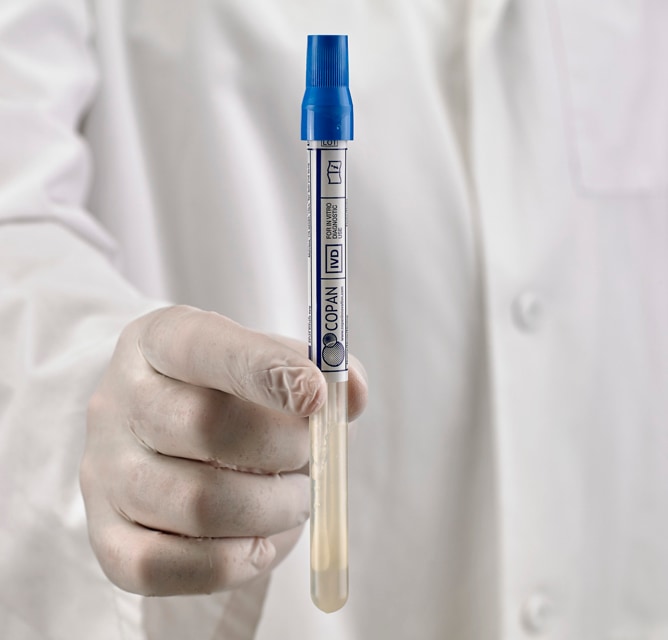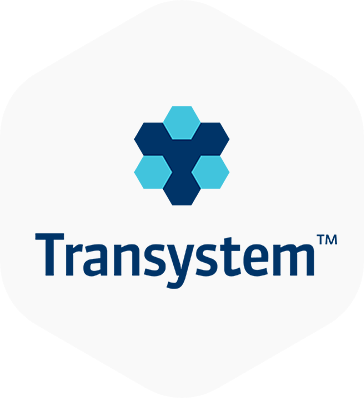 With an extensive range of traditional bacteriology transport systems the Transystem™ product line serves all sample collection and transport needs in clinical bacteriology.
Variety of Media and Swab Size for Every Investigation
Transystem™ products are available with liquid or gel media and various swab sizes, to reach different collection sites.
Liquid Amies and Liquid Stuart for aerobic culture; rapid antigen and molecular testing
Amies Agar Gel and Stuart Agar Gel with or without Charcoal for aerobic and anaerobic culture
Cary-Blair Agar Gel for enteric bacteriology culture
M40 Transystem with Amies Gel for aerobic and anaerobic bacteriology culture *
* Not available for sale in the USA.
Liquid Media Transport Swabs
Swab remains in direct contact with large, fluid-filled Polyurethane sponge, ensuring that it will not dry out and sample remains fully preserved for testing
Choice of Liquid Amies or Stuart medium for aerobic culture; rapid antigen and molecular testing *
* Not available for sale in the USA.
COPAN's stringent quality control ensures low bioburden, minimizing the presence of nonviable bacteria1 and extraneous nucleic acid
Improved sample viability due to unique Venturi hour glass tube shape and 5mL gel column which protects sensitive samples from air bubbles and oxidation
Choice of Amies or Stuart Agar Gel medium (with or without charcoal), commonly used for aerobic and anaerobic cultures
Also available with Cary-Blair Gel medium, used for enteric bacteriology preservation and culture
1. Less than two nonviable bacterial cells per ten high power microscopic fields.
Performance Enhancing Features
No activation step required - simply uncap, collect and recap the tube. There are no glass ampules or seals to break making the product simpler and easier to use
Extra Long Swab Shaft - enables easy access to difficult sampling sites and provides operator safety
Available in multiple swab sizes and shaft materials to target specific collection sites and accommodate various applications
Soft rayon swab tips are inert and non-toxic to both patients and micro-organisms
Tubes conveniently fit in regular test tube racks for easy transport and storage
State-of-the-Art Recyclable Packaging
VI-PAK outer packaging with high-tech foil and barrier plastic ensures shelf life stability and protects from degradation and dehydration caused by light and oxidation
To prevent media evaporation, atmospheric air is vacuumed out of individual product pouches and packaging is flushed with nitrogen, creating low oxidation levels
Eliminate contamination risk, ensure sterility and first time use with waterproof packaging and tamper-evident seals
Lot number, expiration date and product description are clearly printed on every swab package and tube for product traceability, proper inventory rotation and use within prescribed shelf life
Outer product packaging is made from 100% plastic, eliminating the risk of fiber shreds from product packaging, which could contaminate surgical sites
Smooth, round bottom tubes will not puncture specimen collection bags
For detailed information about each media type, such as formulation and intended use please see package insert.
Visit our product finder to find the right collection system for your unique needs!
Know what you need already? Request a sample here.
Find a Transystem™ Distributor