Specimen Collection and Transport Device Optimized for Molecular Assays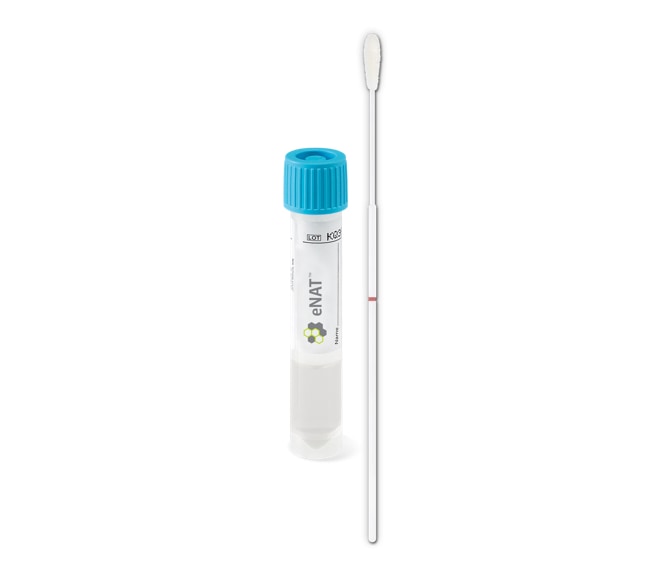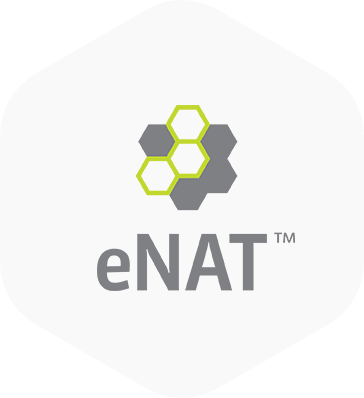 eNAT® is a versatile system that combines a COPAN-invented FLOQSwab® with 2mL Guanidine-thiocyanate based medium that stabilizes the RNA and DNA of Viruses, Bacteria, Chlamydia, Trichomonas vaginalis, and Mycoplasma.
eNAT® is a versatile molecular medium specially designed to stabilize and preserve microbial and human nucleic acids (RNA/DNA) for prolonged time periods
Guanidine-thiocyanate in eNAT® breaks open microbial cells to release DNA and RNA, while preventing bacterial proliferation and prevents target sequence degradation from RNA and DNA nucleases.
Sample Collection System Designed for Molecular Assays
Securely handle specimens that may contain highly infectious agents using eNAT® medium which contains a detergent and a protein denaturant to completely inactivate microbial viability within 30 minutes.
Nuclease inactivation provided by the eNAT® medium ensures the integrity of the target sequence and protects polynucleotides against exposure to DNases and RNases.
Store preserved RNA and DNA in the sample for long term storage for future testing at room temperature for up to four weeks or at -20°C for up to six months.
eNAT® has been FDA cleared Flu A RNA stabilization with implied use for COVID samples.

Nucleic acids must be extracted from eNAT® and purified prior to adding to the Master Mix.
Always read the manufacturer's package insert for specific instructions regarding specimen collection and transport for the type of test kit being used.