Study Shows COPAN eNAT™ Transport System Can Address Challenges in COVID-19 Diagnostics in Regions with Limited Testing Access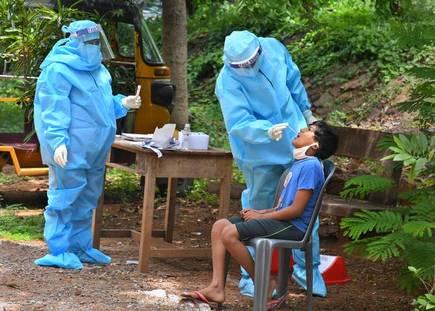 COPAN eNAT™, molecular collection and preservation medium, which received FDA clearance for microbial nucleic acid storage and stabilization in September 2020 has been featured in a new February 2021 JCM study.
COVID19 testing is typically readily available in urban areas but there is certainly a need for increased testing from more rural communities that may not have as many testing sites, often leaving those needing a test to drive long distances in order to have their sample collected, or setting up collection sites in remote areas and then transporting specimens to laboratories for testing. Being able to perform diagnostic as well as well surveillance testing is critical in the continuing effort to bring this pandemic under control.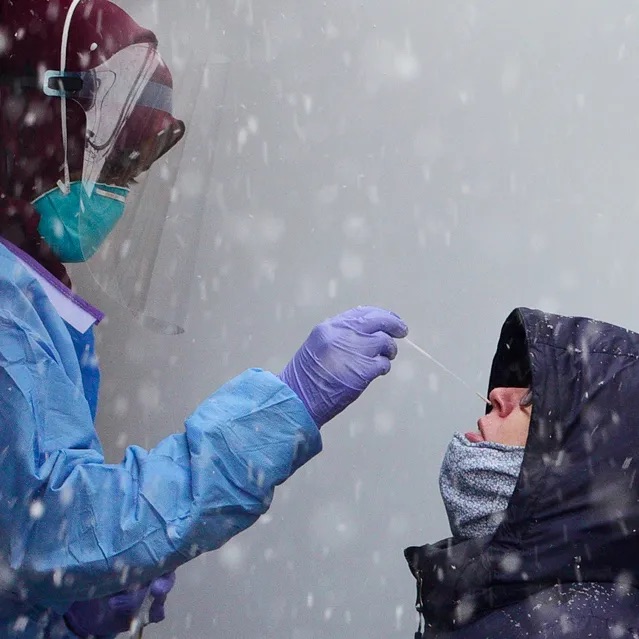 Collection at remote sites and then the transfer of specimens to testing facilities is not without hurdles. During transfer, specimens must retain stability, which can be difficult due to cold-chain requirements for many collection and transport systems, and biosafety concerns prior to receipt in the laboratory must be considered.
COPAN's eNAT™ is a versatile collection medium, containing guanidine-thiocyanate and a flocked swab. The system stabilizes RNA and DNA of viruses, as well as other microorganisms, while rendering the agents noninfectious.
A recent study by Richard-Greenblatt et al, 2021, evaluated the use of eNAT™ for the collection of samples suspected of containing SARS-CoV-2. The study demonstrates that when the virus was placed into eNAT™ solution it was no longer able to be grown in viral culture, rendering the virus inactive. The study went on to show that the medium was stable for up to 14 days at a wide temperature range (4C-35C).
The investigators' data supports the use of eNAT™ for point-of-care diagnostics demonstrating that with Cepheid's Xpert Xpress SARS-CoV-2 assay the viral RNA remains stable but the non-infectious nature of the sample is assured. The study concluded that eNAT™ has potential to expand COVID-19 testing to areas with limited healthcare access without the worry of cold-chain requirements or biosafety concerns.
---
COPAN COVID-19 Testing Resources
Visit COPAN COVID-19 resource page for answers to frequently asked questions. You'll find easy access to the regulatory guidelines published by the CDC and FDA, COPAN's distributor part numbers, and other resources about critical products that can be used for collecting, handling, and transporting specimens suspected of COVID-19.
Click Here to Visit the COVID-19 Resource Page for Coronavirus Products and Resources
---
eNAT™ for COVID-19
A recent study published in "Viruses," revealed that COPAN's eNAT™ inactivate SARS-CoV-2 within minutes of exposure to the transport medium. COPAN's eNat™ was recently fast-tracked for clearance by the FDA for Flu A RNA stabilization and has implied use for COVID samples as well.