New Automation at Sutter Health Shared Laboratory to Shorten Diagnosis Process, Length of Hospital Stays
October 20, 2017  |  Livermore, CA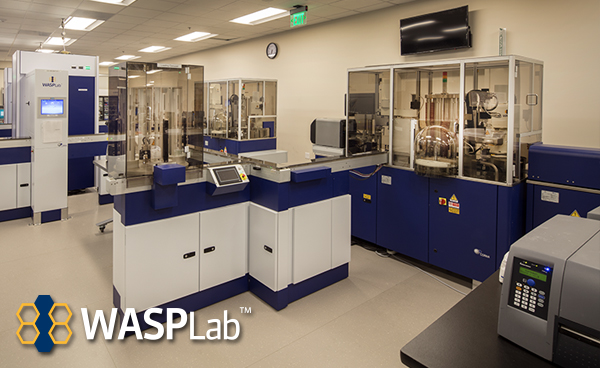 Not-for-profit Sutter Health and COPAN Diagnostics, Inc. (Murrieta, Calif.) today announced the deployment of full automation technology at the Sutter Health Shared Laboratory in Livermore. WASPLab® will improve patient care by speeding up the diagnosis process, leading to decreases in both cost and length of hospital stays.
"At Sutter Health, we're always looking for new and innovative ways to improve the quality of care for our patients," said Mir Noorbash, PhD, microbiology and molecular director of Sutter Health Shared Laboratory. "One way the laboratory is able to improve care is by cutting the amount of time it takes to process samples and confirm diagnoses. This new automated system will allow us to operate the laboratory 24/7—which in turn will enable us to more quickly process samples and share crucial diagnosis information with doctors."
WASPLab® fully automates up-front specimen processing, incubation and digital plate reading of samples. By eliminating the variations inherent in manual culture processing, the technology will enable the laboratory to improve quality and efficiency. In addition, since samples will now be processed around the clock, diagnosis turnaround time will be shortened —enabling doctors to provide patients with the right treatment more quickly.
A ribbon cutting ceremony to celebrate the recent installation of WASPLab® will take place on November 9, 2017 at 5pm at Sutter Health Shared Laboratory located at 2950 Collier Canyon Road in Livermore. Local dignitaries, Sutter officials, staffers and COPAN executives, including its CEO, will all be in attendance.
For media inquiries about the upcoming ribbon cutting ceremony please contact marketing@copanusa.net or 800-216-4016, ext. 218.
About COPAN
With a reputation for innovation, COPAN is a worldwide leader in the manufacturing of collection and transport systems. COPAN's collaborative approach to preanalytics has resulted in flocked swabs, ESwab™, Universal Transport Medium (UTM) and laboratory automation, including WASP® and WASPLab®. COPAN's automation includes specimen processing, smart incubation, digital imaging and strong algorithms for automatic segregation of bacterial cultures. For more information, visit https://www.copanusa.com/
About Sutter Health
Sutter Health was named one of the nation's top five large health systems in 2016 thanks to its integrated network of physician, employee and volunteer pioneers—more than 60,000 people strong. Rooted in Sutter Health's not-for-profit mission, these team members partner to deliver exceptional care that feels personal.
From physician offices to hospitals to outpatient care centers and home services, they proudly support and learn from the more than 3 million people in their care—nearly 1 percent of the U.S. population, in one of the most diverse and innovative regions in the world. Sutter pioneers adopt new technologies, make novel discoveries and embrace creative thinking to help patients and communities achieve their best health.
From its street nurse program that provides check-ups for homeless people, to telemedicine-aided specialist consultations, to walk-in care clinics, to smart glass technology, the Sutter Health team goes beyond traditional models to make care more convenient and to nurture and empower people throughout their medical journey.
For more information about the Sutter Health network visit: sutterhealth.org