PhenoMATRIX® is the most advanced artificial intelligence software for the interpretation of bacterial cultures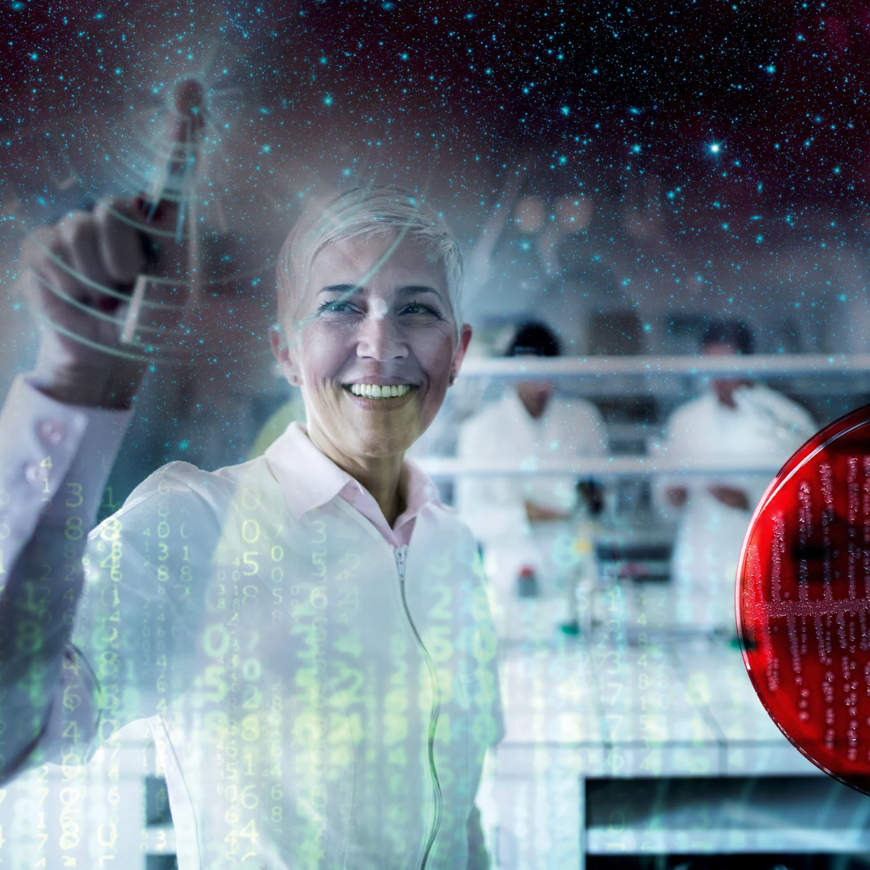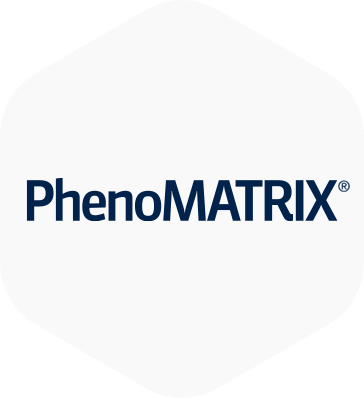 PhenoMATRIX® is an unparalleled AI-powered software that uses an advanced selection of highly sophisticated algorithms giving users of COPAN's WASPLab® the power to automatically pre-assess and pre-sort culture plates and segregate bacterial cultures.  PhenoMATRIX® allows laboratories to quickly view and discard the up to 80% of negative cultures which are processed in clinical Microbiology with the click of a button.
The Impact of Full Laboratory Automation
The latest issue of the Canadian Journal of Laboratory Science features the growing adoption of full laboratory automation in Clinical Microbiology. The article shows how one laboratory's implementation of WASPLab®and PhenoMATRIX® Artificial Intelligence enhanced their workflow, allowing laboratory professionals to focus on more complex and high-value tasks.
Enhance your laboratory's ingenuity and multiply your analytical power.
An advanced selection of highly sophisticated algorithms, unparalleled in the industry, PhenoMATRIX® offers WASPLab® users advanced Artificial Intelligence (AI). With the ability to automatically pre-assesses and pre-sort culture plates, WASPLab® users read, interpret and segregate bacterial cultures with the click of a button, allowing them to decrease time to results so clinicians can make a differential diagnosis faster and start treating patients sooner!
Choose from COPAN's comprehensive suite of AI algorithms to meet the needs of your laboratory.

Artificial intelligence for all urine cultures for 1-2 plate protocols
Choose either whole plate or bi-plate protocols
Segregation of Negative & positive plates with colony counts and laboratory rules
Segregation of mixed and contaminated plates
Comprehensive colony morphology recognition
Chromogenic detection*
Expert Rules and LIS data mining
*Limited to CHROMID CPS Elite media from bioMérieux, Orientation media from BD and Brillance UTI media from ThermoFisher
Includes PhenoMATRIX® Essentials
Chromogenic detection for MRSA, VRE and other MDRO surveillance cultures using various media
Chromogenic detection of for Group A Strep, Group B Strep and Candida auris using various media
Beta hemolysis detection on blood agar for segregation of cultures with suspected Group A Strep or Group B Strep growth from appropriate cultures.
Wound protocols for segregation of cultures with suspected Staphylococcus aureus growth
Blood culture protocols for early detection of growth from subcultures
PhenoMATRIX® ELITE with TAG
Includes all of PhenoMATRIX® SELECT
Automatic predetermination (tagging) of best colonies for picking by the Colibri for ID and AST work up *
PhenoMATRIX® TAG uses culture interpretation analysis from PhenoMATRIX® to automatically target and present for user review, the most appropriate colonies for ID and AST from cultures with one or more organisms.
PhenoMATRIX® TAG always intelligently 'tags' the best colonies to be picked by Colibri™ for workup.
* The Colibri™ instrument is not included as part of the PhenoMATRIX® Elite tier
PhenoMATRIX® TAG is the next evolution of COPAN's advanced artificial intelligence (AI), which automatically detects and "tags" the best colonies to be picked by Colibri™, a fully automated specimen workup instrument designed to prepare MALDI-TOF ID Targets.
The advanced AI algorithms highlight both isolated colonies as well as aggregated colonies; colonies which are not fully isolated but determined by the software to be identical and thus pure. After defining the optimal colonies for selection, PhenoMATRIX® TAG communicates the colony coordinates to the Colibri™ for reliable and accurate picking.
The advanced AI used by PhenoMATRIX® and PhenoMATRIX® TAG interprets growth based on each laboratory's custom rules, presumptively identifies colonial morphology, and pre-selects the best-isolated colonies for work-up
Ready to find out more?
Get the latest product information and pricing!
PhenoMATRIX® is an advanced system to pre-assess and group culture plates for review by a trained laboratory professional. The system does not provide any automatic verification or automatic release of culture plate. Learn more about how other WASPLab® users have validated the use of advanced artificial intelligence in their labs.
1) Faron, M. L., Buchan, B. W., Coon, C., Liebregts, T., Bree, A. V., Jansz, A. R., . . . Ledeboer, N. A. (2016). Automatic Digital Analysis of Chromogenic Media for Vancomycin-Resistant-Enterococcus Screens Using Copan WASPLab. Journal of Clinical Microbiology, 54(10), 2464-2469. doi:10.1128/jcm.01040-16.
2) Faron ML, Buchan BW, Vismara C, Lacchini C, Bielli A, Gesu G, Liebregts T, van Bree A, Jansz A, Soucy G, Korver J, Ledeboer NA. 2016. Automated scoring of chromogenic media for detection of methicillin-resistant Staphylococcus aureus by use of WASPLab image analysis software. J Clin Microbiol 54:620 –624. doi:10.1128/JCM.02778-15.
3) Kirn TJ. 2016. Automatic digital plate reading for surveillance cultures. J Clin Microbiol 54:2424-2426. doi:10.1128/JCM.01279-16.