PhenoMATRIX® and Digital Microbiology are Redefining What's Possible in Clinical Microbiology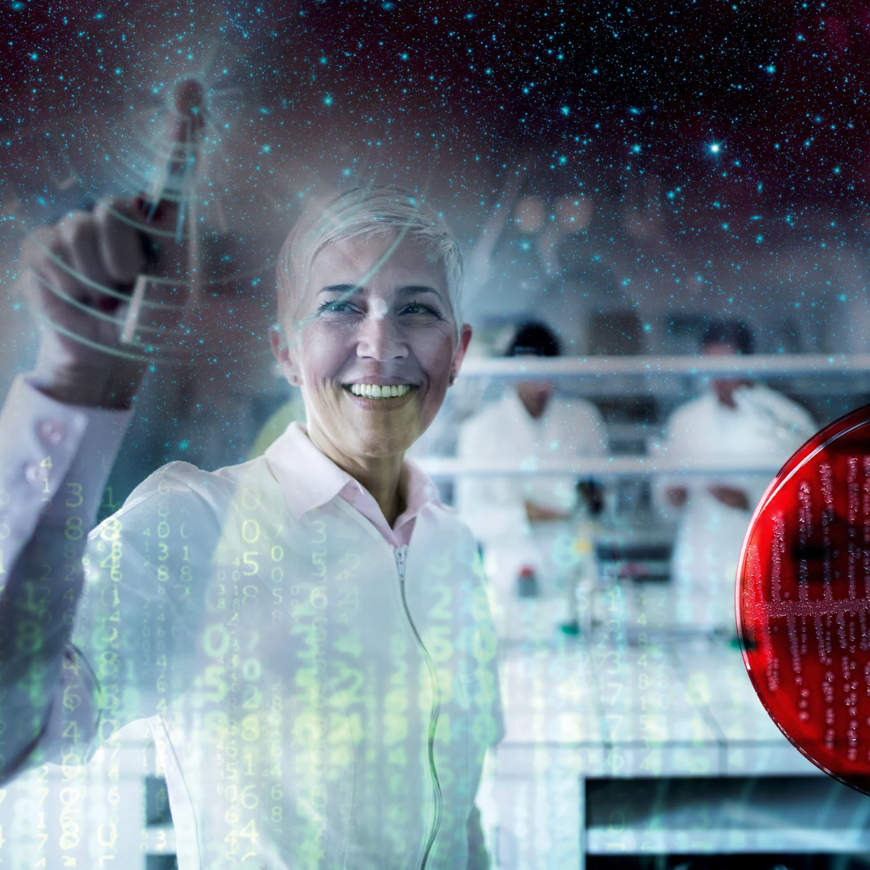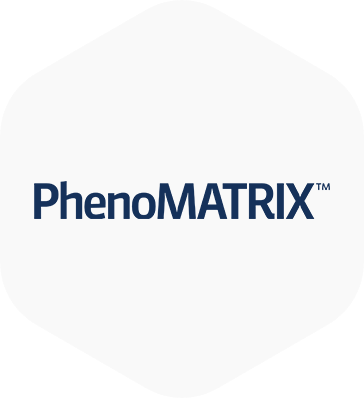 PhenoMATRIX® is an unparalleled AI-powered software which uses an advanced selection of highly sophisticated algorithms giving users of COPAN's WASPLab® the power to automatically pre-assess and pre-sort culture plates and segregate bacterial cultures.  PhenoMATRIX® allows laboratories to quickly view and discard the up to 80% of negative cultures which are processed in clinical Microbiology with the click of a button.
Amplify Your Ingenuity: Never Touch a Negative Plate Again.
An advanced selection of highly sophisticated algorithms, unparalleled in the industry, PhenoMATRIX® offers WASPLab® users advanced Artificial Intelligence (AI). With the ability to automatically pre-assesses and pre-sort culture plates, WASPLab® users read, interpret and segregate bacterial cultures with the click of a button, allowing them to decrease time to results so clinicians can make a differential diagnosis faster and start treating patients sooner!
Urine Culture Segregation
The system automatically evaluates urine culture plate colony counts and sorts plates by growth, no growth or no significant growth, based on user defined colony count thresholds. Quickly result and discard multiple no-growth and no-significant plates with the click of a button allowing for faster urine culture reading focusing on the positives.
Chromogenic Detection Module (CDM)
Quickly and efficiently detect organisms of interest, such as MRSA, VRE, ESBL, Group B Strep, and Group A Strep on different manufacturers' chromogenic media. Sophisticated CDM software modules are programmed to recognize and differentiate colony colors, even tiny colonies, which could be missed in manual reading. High level of sensitivity ensures that no positive is ever missed.
Colony Recognition on Regular Medium Algorithms
Recognizes bacterial colonies on routine media, like Blood Agar and MacConkey, by comparison against its massive phenotypic database to standardize the interpretation of bacterial cultures and optimize workflow efficiency.
Application of User-Defined Expert Rules to Filter Outputs and Reporting
Applies each laboratory's personalized rules combined with demographic information from a patient's LIS record for a higher level of culture segregation, providing an additional filter for standard report outputs.
An example of such a user-defined expert rule would be the segregation of urine culture plates that have suspicious growth of Group B Strep from female patients of child bearing age allowing the laboratory to run additional tests.
PhenoMATRIX® TAG is the next evolution of COPAN's advanced artificial intelligence (AI), which automatically detects and "tags" the best colonies to be picked by Colibri™, a fully automated specimen workup instrument designed to prepare MALDI-TOF ID Targets.
The advanced AI algorithms highlight both isolated colonies as well as aggregated colonies; colonies which are not fully isolated but determined by the software to be identical and thus pure. After defining the optimal colonies for selection, PhenoMATRIX® TAG communicates the colony coordinates to the Colibri™ for reliable and accurate picking.
The advanced AI used by PhenoMATRIX® and PhenoMATRIX® TAG interprets growth based on each laboratory's custom rules, presumptively identifies colonial morphology, and pre-selects the best-isolated colonies for work-up
PhenoMATRIX® Algorithms are optional additions to the WASPLab® software that can be purchased individually or as part of a package.
For pricing, existing WASPLab® users can click here.
PhenoMATRIX® is an advanced system to pre-assess and group culture plates for review by a trained laboratory professional. The system does not provide any automatic verification or automatic release of culture plate. Learn more about how other WASPLab® users have validated the use of advanced artificial intelligence in their labs.
1) Faron, M. L., Buchan, B. W., Coon, C., Liebregts, T., Bree, A. V., Jansz, A. R., . . . Ledeboer, N. A. (2016). Automatic Digital Analysis of Chromogenic Media for Vancomycin-Resistant-Enterococcus Screens Using Copan WASPLab. Journal of Clinical Microbiology, 54(10), 2464-2469. doi:10.1128/jcm.01040-16.
2) Faron ML, Buchan BW, Vismara C, Lacchini C, Bielli A, Gesu G, Liebregts T, van Bree A, Jansz A, Soucy G, Korver J, Ledeboer NA. 2016. Automated scoring of chromogenic media for detection of methicillin-resistant Staphylococcus aureus by use of WASPLab image analysis software. J Clin Microbiol 54:620 –624. doi:10.1128/JCM.02778-15.
3) Kirn TJ. 2016. Automatic digital plate reading for surveillance cultures. J Clin Microbiol 54:2424-2426. doi:10.1128/JCM.01279-16.