Urine Specimen Collection, Preservation and Transport System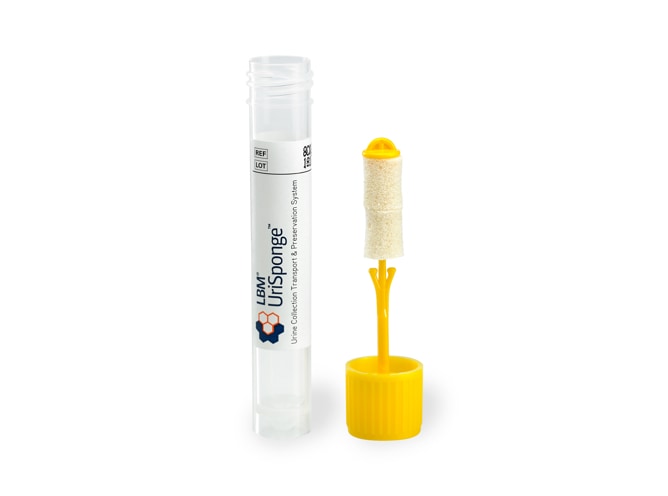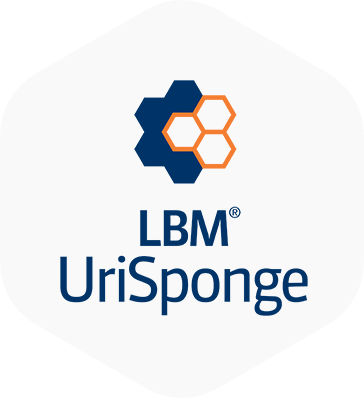 The UriSponge™ collection device combines a plastic tube and a screw cap with attached sponges impregnated with boric acid and sodium formate urine preservatives. Simply collect a sample by dipping the sponge momentarily into urine specimen.
The UriSponge™ allows safe collection and preservation of urine specimens without the added expense and hazard of hypodermic urine transfer straws.
UriSponge™ preservatives are evenly dispersed within the sponge applicator and are only activated upon contact with urine. This feature maintains the urine-to-preservative ratio, eliminating the need to adhere to precise fill lines, reducing bacterial inhibition from overexposure to preservatives or overgrowth associated with traditional vacuum boric acid systems.
UriSponge™ is in full compliance with the CLSI M40-A2: Quality Control of Microbiological Transport System Standard. This FDA cleared collection and transport system maintains viability of bacteria at refrigerated and room temperature for up to 48 hours.
UriSponge™ offers a pleasant clinical experience and exceptional laboratory value:
Automatically processed on WASP® using its built-in spinner, which easily elutes urine from the sponges prior to planting and streaking. If processed manually, simply centrifuge the tube to release urine from the sponge.
No hypodermic needle urine transfer straw needed, eliminating potential injury and sharps disposal costs.
Reduce repeat collections from patient due to inaccurate filling of boric acid tubes.
Maintains viability of bacteria at refrigerated and room temperature for up to 48 hours.
COPAN's change management team is available to guide you during training and validation in support of new product implementation. Learn more by downloading our Guide to Sample Collection Change Management.
Find a UriSponge™ Distributor