Respiratory Virus Cases are Expected to be on the Rise this Year
As the COVID pandemic raged this past fall and winter, scientists and doctors began to note the unusually low number of other respiratory viruses reported. In fact, the number of influenza cases during the 2020-2021 season was not just far below average; they were almost non-existent. According to CDC FluView data, there were just 273 total positive cases of the flu reported in the US for the week ending January 16 compared to over 3,000 cases just the year before.
Lynnette Brammer, team lead in the CDC's Domestic Influenza Surveillance Team, recently told reporters at CNBC, "during the three seasons before the pandemic, the peak proportion of respiratory viruses testing positive for flu on a weekly basis was between 26.2% and 30.3%. Last season, however, the proportion of respiratory viruses testing positive for flu remained lower than 0.4% during every week of a typical influenza season."
Likewise, Influenza-Associated Pediatric deaths were also virtually eliminated during the 2020-2021 influenza season as well.
Many reasons likely contributed to the low numbers of hospitalizations and deaths related to influenza this past flu season. Increased viral awareness and hygiene practices were likely significant factors. Experts often point out that many measures people took to prevent the spread of COVID-19, such as reduced travel, social distancing, mask usage, and handwashing, likely had a considerable impact on other respiratory viruses. The thousands of respiratory viruses in circulation are incredibly diverse, but the methods to prevent transmission are universal.
As we all have learned over the course of the pandemic, epidemiology is a notoriously complex field, and there are many dynamics at play when predicting the spread of viruses within populations. For example, many scientists and clinicians once feared that the 2020/2021 flu season would become a 'twindemic" of both flu and COVID cases that would collapse the healthcare system. Thankfully, although the situation became dire in some areas, the "twindemic" prediction did not happen.
The low prevalence of influenza cases during the 2020-2021 season can be considered a much-needed reprieve for clinicians and laboratory staff, given how overburdened the healthcare system was at the height of the COVID-19 pandemic. However, with many local and national governments easing pandemic restrictions, many experts warn that we could experience a higher than average 2021-2022 Flu season.
Experts speculate that we may have become more susceptible to viruses because the public has largely been spared contact with them. Humans have adaptive immune systems that often boost defenses and develop immunity when exposed to various pathogens. Therefore, the lack of exposure to common viruses may leave the public more vulnerable to common viruses. Thus, as pandemic guidelines ease and children return to classrooms, there could be a flood of new respiratory viral transmissions within populations of people with weakened immune responses.
There are also many unknown variables regarding the impact of the reduced diversity of respiratory viruses circulating in populations. Many strains of respiratory viruses likely did not survive the effects of heightened hygiene level, social distancing, and other COVID-19 precautions. Fewer viral strains in circulation may indicate that some viruses will lack genetic heterogeneity and overall bioburden in populations to adapt and spread effectively. Alternatively, COVID precautions could have had a narrowing effect on viral strain diversity that left behind only the most contagious and virulent variants.
The current state of the ongoing COVID-19 pandemic and human behavior will also impact the severity of the upcoming flu season. General attitudes toward COVID-19 vaccine safety and effectiveness will likely also influence flu vaccination rates. New COVID-19 variants may lead to increased precautions and renewed communal safety measures, thereby blunting transmission and the impacts of this year's upcoming respiratory virus season.
Monitoring what happens in the Southern Hemisphere can help the United States gauge the threat of a severe influenza season and proactively take steps to mitigate it. Scientists will be observing what happens in the Southern Hemisphere to see how much viral activity is occurring. So far, rates of influenza remain low in the Southern Hemisphere, but some respiratory viruses, like RSV, are affecting Australia and New Zealand particularly hard.
The influenza case rate in the US is likewise relatively low. During week 40, 1.1% of patient visits reported through the U.S. Outpatient Influenza-like Illness Surveillance Network (ILINet) were due to influenza-like illness (ILI). This percentage is below the national baseline of 2.6%.
View Chart Data (current season only)

However, according to a recent article, there is already evidence of the resurgence of some viruses in the US. For example, case counts of RSV have been increasing in several places in the country in recent weeks, particularly in southern states in the U.S. Around 2,000 confirmed cases were recorded during the week of July 10, 2021, compared to less than a dozen during the week of July 25, 2020.
At time of this article's publication, although the traditional flu season is just beginning and cases remain low, the outcomes are anything but certain. Some experts have more concerning predictions that the rising influence of vaccine hesitancy, new COVID variants, viral susceptibility, and the public's growing fatigue in following mitigation efforts could create a flu season that coincides with another surge in COVID-19 cases.
ASM Resources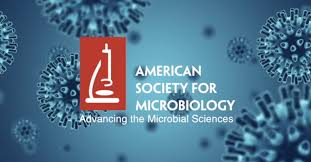 Share the Importance of Vaccines During National Immunization Awareness Month!
As a scientific organization rooted in evidence-based research, ASM strongly supports the universal application of vaccines to prevent illness and death caused by infectious diseases. Explore their new resources page for policy statements, articles and more on the science behind vaccines and what ASM is doing to support vaccine and research policy.
About COPAN Diagnostics, Inc.
With a reputation for innovation, COPAN Diagnostics is part of COPAN Group, the leading manufacturer of collection and transport systems in the world.  COPAN's collaborative approach to pre-analytics has resulted in Flocked Swabs, ESwab®, UTM®: Universal Transport Medium™, and laboratory automation, WASP® and WASPLab®.  COPAN carries a range of microbial sampling products, inoculation loops, and pipettes. For more information, visit www.copanusa.com
---
COVID-19 Resources
COPAN has compiled a COVID-19 resource page to facilitate answers to some of the frequently asked questions being received. Here you'll find easy access to the evolving regulatory guidelines published by the CDC and FDA, COPAN's distributor part numbers, and other resources about critical products that can be used for collecting, handling, and transporting specimens suspected of COVID-19.
Click Here to Go to the COVID-19 Resource Page for Coronavirus Products and Resources