Meet Brandi Swartz: VP of Service
Brandi Swartz has been an 'instrumental' part of COPAN for over 15 years. Brandi currently serves as the VP of Service, overseeing both the Field Service Engineering and Field Application Teams. These teams are responsible for the planning, installations, setup, training, and continuous service for all of COPAN's broad range of automation solutions and equipment installed in hundreds of laboratories across North America. Brandi has one of the longest tenures at COPAN Diagnostics, and the evolution of her professional journey at COPAN mirrors the evolution of the company itself. 
Brandi's professional journey began right after graduating with a Bachelor's Degree in Biochemistry with a Minor in Biology from Susquehanna University. After college, she started a position with Geisinger Medical Center in Danville, Pennsylvania as a research technologist. Dr. Paul Bourbeau, the Director of Microbiology Laboratories at Geisinger Medical Laboratories at the time, was collaborating with COPAN to conduct side-by-side performance comparisons on the new COPAN ESwab™. Geisinger Medical was serving as a pilot site for the first prototype of the WASP® Walk-Away Specimen Processor. Brandi was offered an opportunity to begin working on the project, which was a resounding success.
As COPAN was developing the WASP®, Norman Sharples and Daniele Triva teamed up with Geisinger to launch a beta testing site for the nascent technology in the Microbiology laboratory. Brandi's previous experience with COPAN products and her fascination with mechanics and technology made her a perfect fit to help with the WASP® project. In 2007, she joined the project and started gaining hands-on experience using, developing, and often troubleshooting the new automation.  Working with the early prototypes of the WASP® was crucial and formative for Brandi. 
"Although I have had experience fixing things mechanically with my dad and uncles, I did not have any formal training in mechanical engineering," Brandi said. "I learned how to change robotic parts, fix electronics and compressors from necessity, and sheer determination to succeed. There was no manual to work from, and even my mistakes became part of the handbook."
In fact, Brandi helped to author the first WASP® user manual, which included hundreds of pages of content!
Brandi was so successful in her role that COPAN offered her a hybrid position of both Field Service Engineer and Applications Specialist in 2008. At the time, she was one of two people on the team. One of her first tasks was setting up WASP® at a prestigious private laboratory in Burlington, NC, a crucial early WASP® installation project that later served as a proof of concept for massive multi-instrument installations across the country. As a result, Brandi moved closer to the lab in Burlington. At that time, Brandi fielded Help Desk Calls and served as a Field Engineer, Application Specialist, and Customer Trainer.
"It was some of the most trying times professionally, and I would sometimes go without sleep for 72 hours at a time. But what I learned was invaluable and set me on my pathway to where I am currently with Copan Diagnostics! The project was a success and one of the accomplishments I'm most proud of."
In 2011, as the WASPLab® was leaving development and beginning to enter the market, support for customers and equipment became much more complex, requiring more specialized skill sets. As a result, leadership at COPAN decided to begin formalizing training and begin specializing the Applications and Engineering teams. By 2013, Brandi had been promoted to the role of Chief Field Service Engineer for North America. 
As the number of COPAN's automation and AI products and customers expanded over the years, the Engineering team matured and became too big for one manager. To better coordinate and support the burgeoning Engineering Department, Brandi was promoted to Director, and David Elliott and Steve Otero assumed the role of Managers. As the team further added employees and entire teams dedicated to larger automation installations, the intertwining roles of Application Specialists and Field engineering required further organizational changes. Brandi was then promoted to VP of Service, overseeing the Applications Team and the Engineering Team.
At this time, the COVID-19 pandemic became an international crisis and impacted the team immensely. Unlike many in the workforce, laboratory automation and customer support could not largely be done from home. Shortages in the proper PPE, mandatory quarantines and testing, reduced flights, and the ever-increasing threat of the virus complicated the logistics and threatened team members' health and the health of their loved ones. In addition, many of COPAN's service personnel would become sick, leading to potential gaps in service if Brandi and her team couldn't adapt.
"Our experiences at COPAN helped prepare us for the crisis," Brandi reflected, "COPAN has one of the strongest teams out there because we are all so resilient, hard-working, think outside of the box, and are not dependent on others to solve our problems. You learn as you go and improvise when the necessity arises."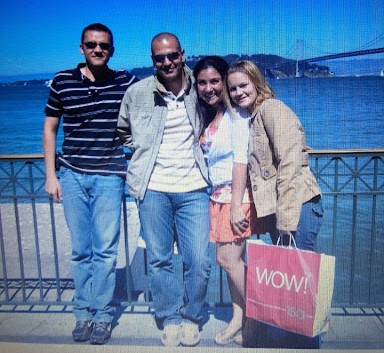 Brandi and her team adapted to the situation in many ways. They troubleshooted, conducted trainings, and did equipment bypasses as they much as they could remotely. They reduced air travel and opted for long drives, where possible, to minimize potential exposure. A challenge not previously faced was the team spending many days trying to locate appropriate PPE. Brandi and managers David Elliott, Steve Otero, and Jennifer Zemba all entered the field and made service calls when needed.
"I've always known that being in leadership is a responsibility, but the pandemic brought home the fact that being a manager doesn't mean you get to stay home and dictate what everyone does. Instead, being a manager means if your team needs something, you have to step up and do what you have to do and be willing to take the same risks that you are asking of them."
Brandi currently lives in her hometown of Lewisburg, Pennsylvania, surrounded by friends and family. She lives with her beloved Bernedoodle, Bentley, and they can often be found going on hikes together in the area. She has best friends from college, whom she loves to spend time with and sample the local restaurants and wineries. She has a huge extended family and many cousins that she regularly visits. She also loves to go to casinos with her brother when she can. Brandi also has a passion for gardening and a borderline obsession with the ultra-cozy and soft Minky blankets that fill her house, which come in handy when weathering the harsh winters in Pennsylvania.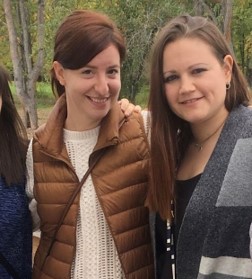 When asked why she likes working with COPAN, Brandi said:
"One of the greatest things about COPAN is that it's a team effort from the top-down, and it's that type of team interaction that makes things work. There is an expectation that no matter the department, we pitch in to help each other out. The sense of camaraderie is what is so great about working for COPAN. It's a matter of perspective; we all have our roles, but at the end of the day, it is not about the person or their accomplishments. It's about taking COPAN as a whole and doing what we can together to make it a success. We may have grown, but I don't think we lost that perspective."