Rapid and Optimized Microbiology Sample Bulk Loader & Sorter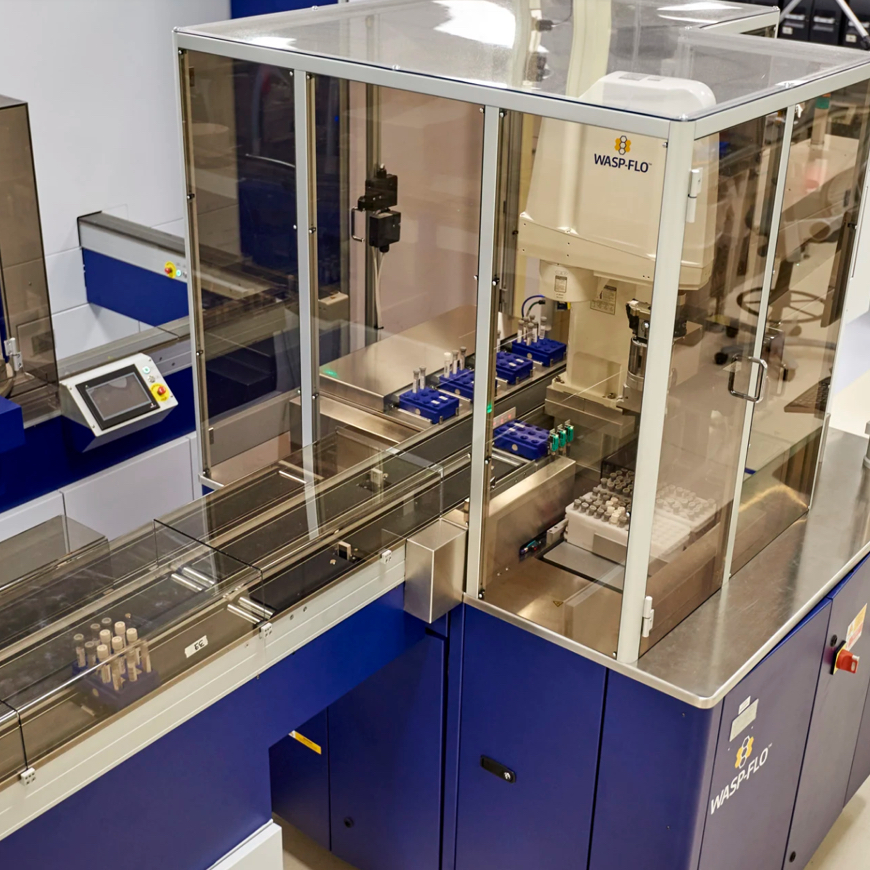 Ideal for laboratories with multiple WASP®DT instruments or WASPLab® lines,
WASP-FLO™ utilizes either bulk hopper or manual rack system for automatic robotic sorting and loading samples onto conveyor tracks to quickly and efficiently distribute samples to specimen processing destinations using intelligent workload balancing software.
Streamline Specimen Loading
Dual-Robot high throughput system eliminates manual sorting and batching needed for feeding multiple WASP®DT instruments
Hopper holds and sorts up to 600 samples at a time and can process more than 450 samples per hour
Specimen input racks manages manage 40 to 70 specimens per rack
Manual loading racks allow the prioritization of STAT specimens
After processing, all samples are returned to RFID traceable output racks each with 99 positions for easy specimen retrieval if additional testing is required
COPAN's scalable solutions allow laboratories to implement WASP-FLO™ and other modules as needed. WASP-FLO™ can be added to an existing solution allowing laboratories the flexibility to grow over time.
Contact us for more information on how you can streamline specimen loading in your laboratory!