Automated seeding of Mueller Hinton plates, application of antibiotic disks, robotic transfer of prepared plates to incubators, plate imaging, and zone measurement, and zone interpretation using CLSI Guidelines.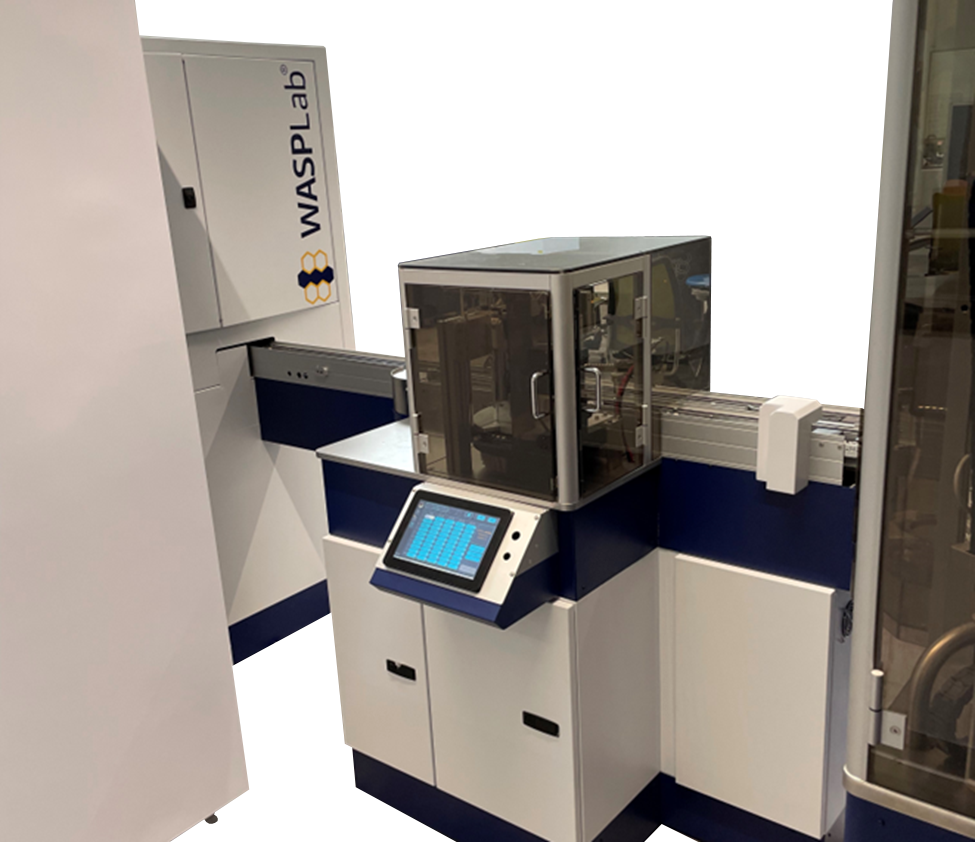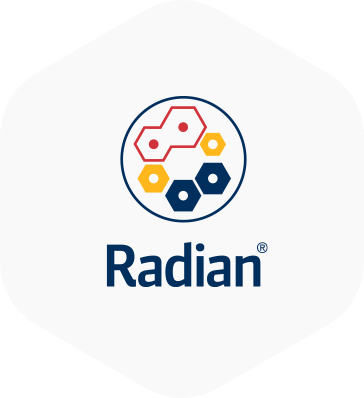 Radian® is a fully integrated solution that automates the seeding of Mueller Hinton plates, application of antibiotic discs, robotic transfer of prepared plates to incubators, plate imaging, zone measurement, zone interpretation, and result output using the Halo Recognition Algorithms, part of the Radian® Expert System AI.
All of the Benefits of Kirby-Bauer Testing, Automated!
Kirby-Bauer (KB) disk diffusion testing has been a mainstay of laboratory methods for susceptibility testing, but despite its low cost requires manual intervention for set up and reading.
The Radian® system is the first of this kind on the market that offers a fully automated and integrated system for KB disk diffusion testing. Starting from the creation of McFarland suspensions, Miller Hinton are then automatically seeded and susceptibility disks applied. Radian® increases productivity while decreasing operational cost, allowing laboratory staff more time to manage their ever-increasing workload. 
Unmatched Flexibility and Customization
Radian® is a flexible antimicrobial susceptibility testing (AST) platform that can be used with antimicrobial disks from various manufacturers.  Radian's high-capacity antimicrobial carousel allows the system to randomly select from up to  50 antibiotics for protocols using up to 8 discs per 100mm plate.
Fully Automate, Digitally Read and Interpret AST Results
Radian can be retrofitted onto most existing WASPLab® platforms, taking advantage of the WASPLab® telecentric high-definition camera. Digital interpretations are made with the specialized imaging capabilities in combination with Halo Recognition Algorithms used by Radian® Expert System. Streamlining AST workflow using automation and AI allows for standardization, labor savings, and improved turnaround time.   When validated by the laboratory, Radian® has the potential of early susceptibility reading.  Radian can allow for more timely results and improved patient care. 
Integrated and Automated LIS Reporting
COPAN's Radian® system utilizes a bi-directional interface designed to work with the laboratory  LIS to automatically identify the specimen, determine appropriate protocols, generate barcode labels, and seamlessly integrate results into the LIS.
Begin your automation journey
We help you move through your automation journey whether it's a new WASP®DT processor, or full laboratory automation using WASPLab®, PhenoMATRIX™ artificial intelligence software, or a multi-line solution with WASP-FLO™, our bulk specimen sorter.