For casework samples, the 4N6FLOQSwabs® Genetics line of products is dedicated to DNA collection for Human Identification.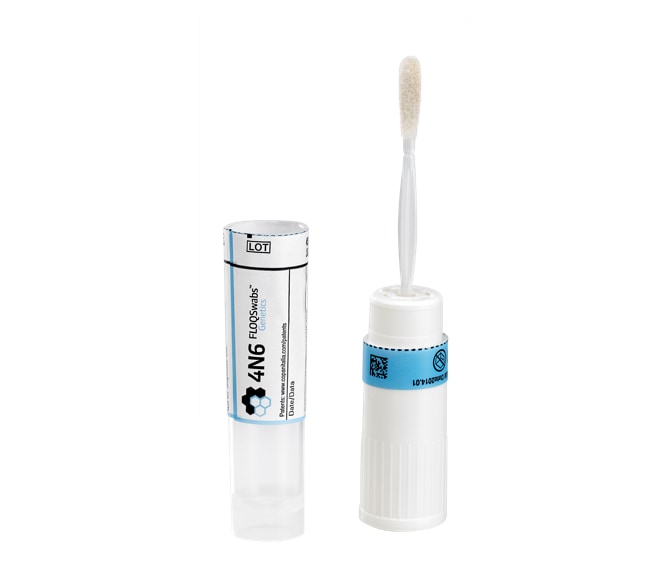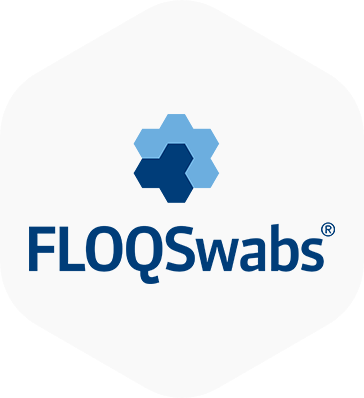 Get 4N6 FLOQSwabs® Casework
DNA Collection for Human Identification
The 4N6FLOQSwabs™ Genetics line of products is used for the collection of such samples, as buccal and epithelial cells, saliva, semen, skin and blood. Common applications include sexual assault kits, drugs of abuse testing, STR analysis and other forensic evidence collection. Each 4N6FLOQSwabs™ Genetics tube is identified with a data matrix code that assigns unique numeric data to guarantee sample traceability and tracking.
Simple, Reliable Collection
4N6FLOQSwabs™ rapidly absorb and release specimens more effectively when compared to traditional fiber swabs ensuring that enough sample is available for testing, even in low count number (LCN) samples
Anatomically designed to collect samples from challenging surfaces and collection sites, including sublingual samples, bottles and spaces with LCN DNA
Optimal Storage and Testing
By recovering over 90% of available evidence using COPAN's unique 4N6FLOQSwabs™, assay sensitivity increases, and DNA recovery is maximized
To ensure the highest level of accuracy, 4N6FLOQSwabs™ are certified DNase-Free, RNase-Free and free of amplifiable human DNA. COPAN maintains an anonymous database of all staff involved in the manufacturing process of this product line, which can be made available upon request
4N6FLOQSwabs® preserve human DNA for up to six months at room temperature and for up to seven days at temperatures as high as 37°C
4N6FLOQSwabs™ products have been validated with numerous DNA extraction methods. Strict quality control measures and use of inhibitory-free materials ensure that 4N6FLOQSwabs™ are free of PCR inhibitors.
4N6FLOQSwabs™ Genetics (Casework) are compliant with ISO 18385:2016, which means the swabs are free from detectable human DNA.
4N6FLOQSwabs™ are not intended for diagnostic use.
US Patents # 8,114,027, #8,317,728, #8,979,784, #9,011,358, #9,173,779, European Patent #1608268, Canadian Patent #2515205, Japanese Patent # 2007-523663, Australian Patent #2004226798, New Zealand Patent #541560, Chinese Patent #101103931
Get 4N6 FLOQSwabs® Casework